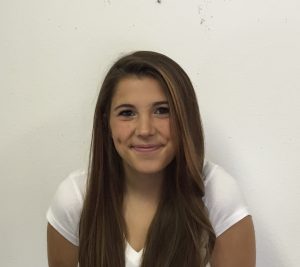 Sierra Francis, a 14 year-old freshman at Florence High School was recently named as the Junior Board Member to the Starpoint Foundation Board of Directors. In her letter of interest to the board she explained "I have been a part of the Starpoint family my whole life. I attended Spin preschool from the age of 1 till I went to kindergarten.  I also volunteer every year when the children's services have their annual Fall Fest and Fairy Tale night. Not only to I have an interest in the Children's services of Starpoint but I also have interest in the Adult services as well. My Uncle Jason Doxtater is a consumer and I see how much he loves this program and how much it has done for him. He tells me about how he goes to work at Starpoint and all the fun stuff he does while he's at his day program."
I enjoy giving back to the community and my family has a team for the Orchard of Hope Walk that we do every year.
Sierra lives with her Mom and Dad and three sisters. Her hobbies include hunting, fishing, and playing softball where she was the varsity catcher this year. In addition she is also the student council treasurer and worked with the committee to organize fundraisers and events that took place at school, along with community events.
Since coming on the foundation board she has helped organize and has participated in a number of activities and the board looks forward to her continued participation and contributions.