Essential Services
Serving Two Vulnerable Populations
Starpoint has provided services and support to individuals, families, and communities in Fremont, Chaffee, and Custer counties since 1977. We provide essential services to two vulnerable populations, adults with cognitive and physical disabilities, as well as children and their families.
Read the Starpoint blog
What's new and exciting?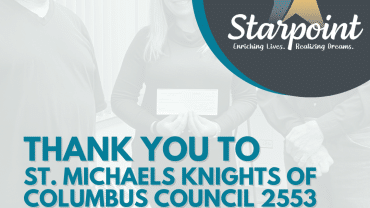 Thank you to the St. Michaels Knights of Columbus Council 2553 for their generous donation of $1500 from the Annual Tootsie Roll Drive. We are truly grateful! Thank you to the following businesses and individuals for their contributions: Credit Union of Colorado, Bank of San Juan, IN Bank, Power Credit Union, High Country Bank, Sunflower Bank, Canon City Tire &…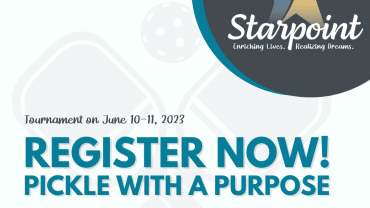 On June 10th and 11th 2023, Starpoint will host an Inaugural FUNdraiser Pickleball Tournament at Rouse Park in Canon City, CO. All proceeds will benefit Starpoint, a local non-profit organization. We would love to have you join us as we play Pickleball with a purpose! This tournament will help to support individuals and families, in the communities that Starpoint serves,…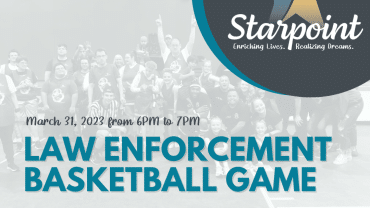 Our annual basketball game is scheduled for Friday, March 31 from 6PM to 7PM at Mountain View Core Knowledge! We can't wait to see you there. Family and friends are encouraged to come help cheer on our athletes! It is a $10 entrance fee with all proceeds benefiting Special Olympics.