Early Childhood Care and Education Center
SPIN
Starpoint's SPIN Early Childhood Care and Education Center is a fully inclusive, non-discriminating, high-quality early childhood program where scheduling choices are available to meet individual family needs.
Now Accepting Colorado
Universal Pre-Kindergarten (UPK)
Starpoint has Universal Pre-Kindergarten (UPK) slots available for the Fall 2023 school year. If your child is pre kindergarten age (one year before Kindergarten, based on the district cut-off dates) they could qualify for 10 to 30 hours of free preschool a week, dependent on additional qualifying factors.
If you'd like to select us as your preferred provider, fill out an online application at https://upk.colorado.gov/, and specify Starpoint Spin Early Childhood Care And Education Center as your top choice. If you need assistance in filling out an application, or have any questions, we are here to help! Call us at (719) 275-0550.
We also offer Wrap-Around Childcare, available from 6AM to 6PM. If you need more than your allotted UPK Hours of care, our center is here to fit your needs. We will accept your UPK Hours of qualified care, and build an individualized plan on top of it.
Classroom
Values and Goals
Our Spin Early Childhood Care and Education Center is dedicated to the education and Kindergarten readiness of every child. Our new, renovated and accessible classrooms provide a safe environment for all children to learn, grow and play. At SPIN, each child's growth and development is strengthened through individualized learning. As an organization who serves those with cognitive and physical disabilities at any age, we specialize in providing care to children with developmental disabilities and IEPs (Individualized Education Plans). Our highly trained staff, facilitate and prepare environments that promote exploration, creativity, and self-expression through the use of Creative Curriculum.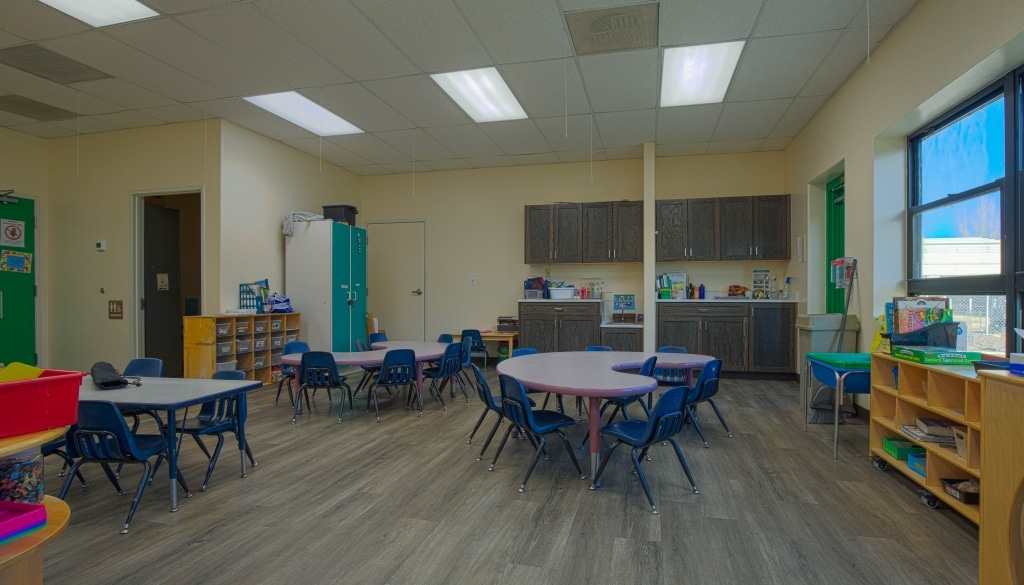 Spin program
Price List
Dear Families,
Thank you for your interest in Starpoint Children's Services. We are currently updating our price list. Please call us at (719) 275-0550 for the most accurate pricing information.