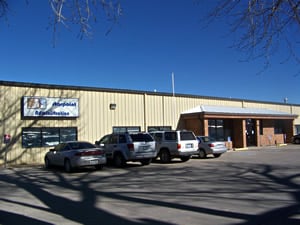 Starpoint Foundation & Administrative Offices
Mailing Address for all Starpoint offices is:
P.O. Box 2080  Canon City, CO 81215-2080
700 S. 8th St. Cañon City, CO 81212
Ph: 719-275-1616
Fax: 719-275-4619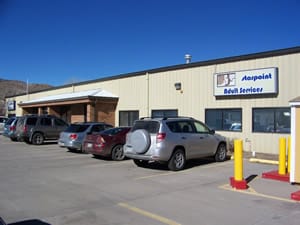 Adult Services
700 S. 8th St. Cañon City, CO 81212
Ph: 719-275-1616
Fax: 719-275-4619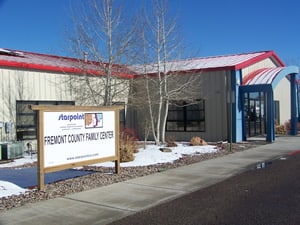 Fremont County Family Center
1339 Elm Avenue Cañon City, CO 81212
Ph: 719-275-0550
Fax: 719-276-8453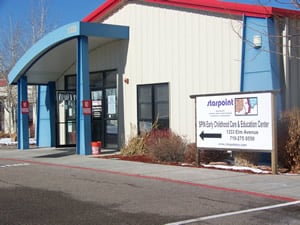 SPIN Early Childhood Care and Education Center*
1339 Elm Avenue Cañon City, CO 81212
Ph: 719-275-0550
Fax: 719-276-8453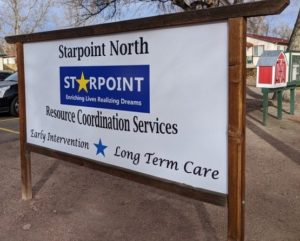 Starpoint North
Resource Coordination Services
517 N. Diamond Cañon City, CO 81212
Fax: 719-275-2900
Early Intervention (EI)
517 N. Diamond Cañon City, CO 81212
Ph: 429-5340
Fax: 719-275-2900
Cell: 719-369-0255
Single Entry Point (SEP)
517 N. Diamond Canon City,  CO 81212
Ph: 719-458-0888
E-mail: SEPintake@starpointco.com
Fax: 719-275-2900
Salida Adult & Children's Services
203 E. Street Salida, CO 81201
Ph: 719-539-2577
Fax: 719-539-1197
About the Building: This 1935 U.S. Post Office is associated with the Depression era federal programs designed to provide public works employment and stimulate the economy. The Office of the Supervising Architect of the Treasury Louis A. Simon designed the building.
Starpoint Case Management Services
Cañon City: 719-275-1616
Salida: 719-539-2577
*Starpoint's SPIN Elm St. Early Childhood Care and Education Center possesses a level four quality rating, the highest rating for the quality of their early care and education programs from the Colorado State Department of Human Services.