MONTHLY CALENDAR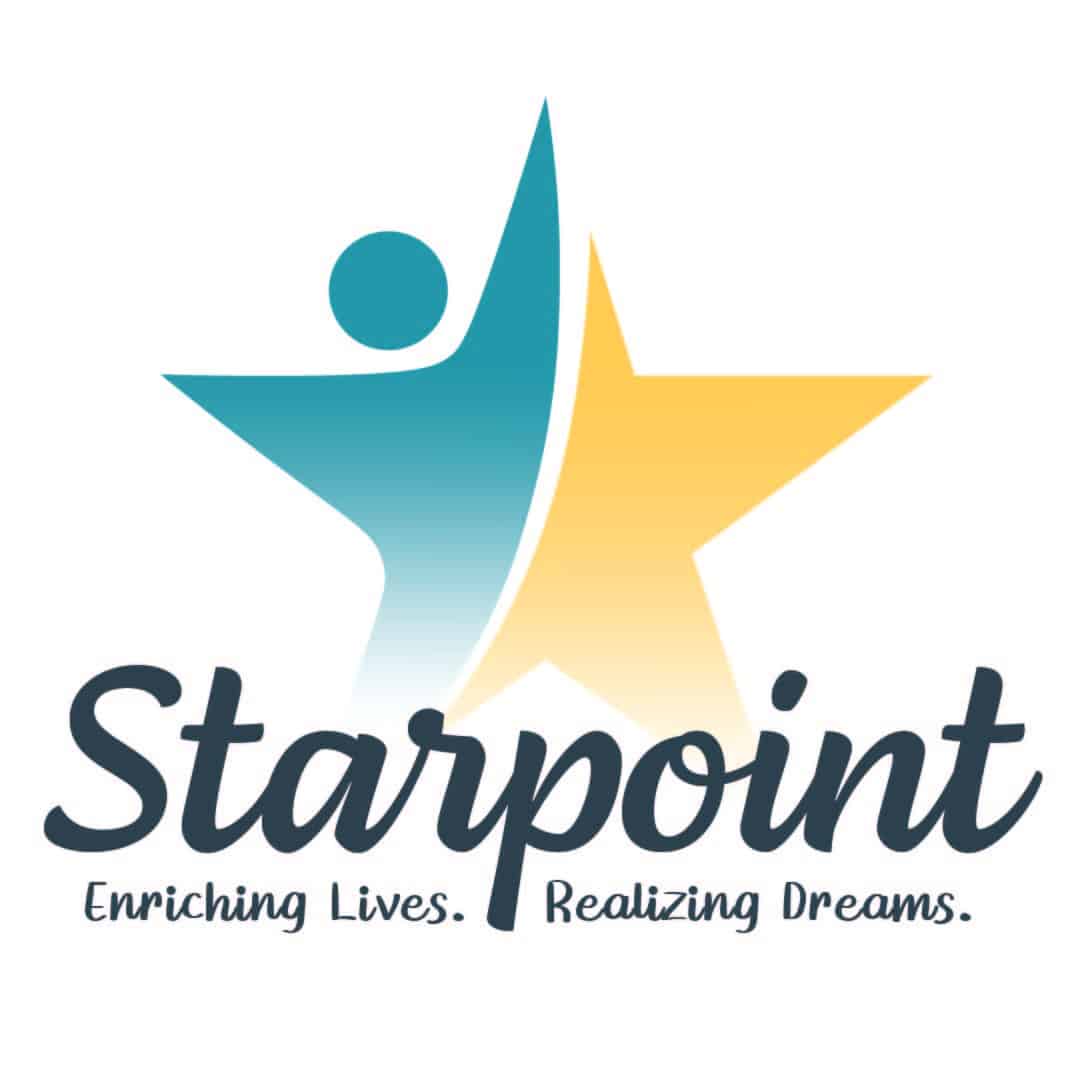 Fork – Cork – Farms – Chefs
September 8, 2018 @ 6:00 pm
-
9:00 pm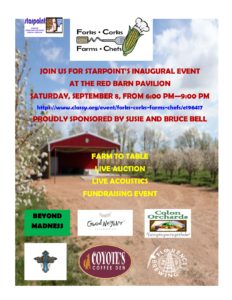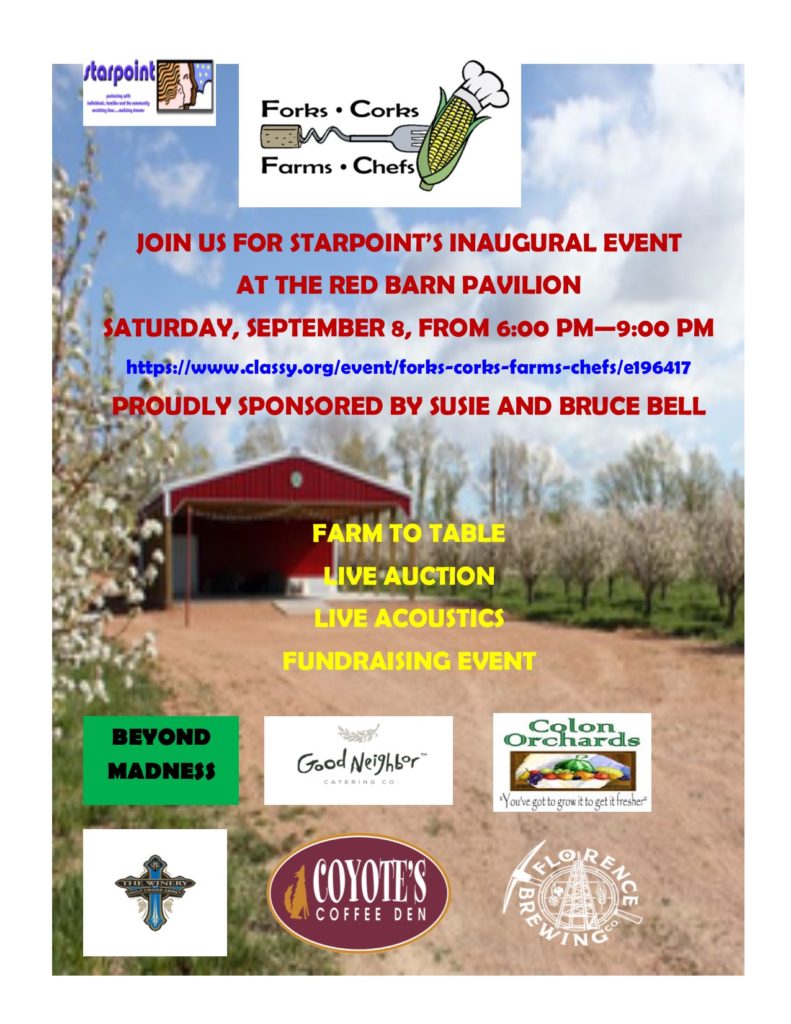 Join us for an inaugural Starpoint fundraising event. Enjoy a beautiful fall harvest evening at the Red Barn Pavilion, in the middle of the flourishing Jenkins Farms Apple Valley Orchard; located in Penrose, CO. Talented local chefs from Beyond Madness Catering and Good Neighbor Catering have paired with the esteemed Colon Orchards Farm to create the ultimate meal; it is an elegant menu that is sure to satisfy all. An assortment of wine will be provided from the famed Winery at Holy Cross Abbey, and guests will leave with their own unique wine glass. Florence Brewery Company will be offering one of their wonderful harvest beers. Coyote Den, also a local favorite, will be supplying delectable coffee. There will be live background music performed by a local acoustic guitarist, John Drew Peterson. We will have a live auction of unique items. Our planning committee has been hard at work to make sure it is an event that you will thoroughly enjoy and look forward to for years to come. All proceeds from this event will go towards Starpoint. Tickets are limited to 100, so don't delay.

Dinner Menu
Appetizers
Pico de Gallo, Salsa Verde, Fire Roasted Tomato Salsa
Roasted Red Pepper Hummus
Served with Red, Blue and White Tortilla Chips
Basil & Peach Infused Honey Crostini with Goat Cheese
Roasted Green Chili Stew served with Pepper Quesadillas
Salad
Grilled Peach Salad
Spring greens and baby arugula, goat cheese, toasted pine nuts
Holy Cross Winery Balsamic vinegar with fresh herbs and olive oil
Entrée
James' Handmade sausages with local meats, fruits, herbs and vegetables; Grilled on site
Served with local mustards
Prime cut Grass fed Beef
Grilled on site
Sauces on the side: Creamy Blue Cheese, Creamy Horseradish
Demi-Glace
Roasted potatoes with roasted green chili's tossed in cilantro lime butter
Peaches & cream sweet corn with chili lime butter and lime wedges
Fresh Grilled summer squash with fresh herbs
Butternut Squash Au Gratin
Desserts
Rich Dark Chocolate fudge brownies with fresh berries
Hot Caramel Apple Crisp
This event is sponsored by Susie and Bruce Bell
**** A special thank you to Chris & Jen Harrigan and John & Kim Maynard for their generous support.
****A special thanks to Red Ball Sales for providing all dinnerware items
**** A very special thank you to the following: The Red Barn Pavilion, Beyond Madness Catering, Good Neighbor Catering, Colon Orchards, The Winery at the Holy Cross Abbey, Coyote Den's Coffee and John Drew Peterson. This event simply could not be possible without the talents, support and generosity of ALL those listed above. Thank you for creating our logo, Mallory MacFarlane!
PAST EVENTS
<!=========Carousel View Template 2.9.6=========>