A team of Case Managers is employed in a separate department of the company.
Case Managers are responsible for a variety of tasks including completing disability determinations, determining eligibility for services, enrollment into services, and monitoring the services throughout the year.
Case Managers meet with every client on an annual basis to design a comprehensive plan for services for the coming year that centers on their goals, preferences and independence level. Case Managers continue to monitor the implementation of that plan and quality of services provided by the Adult Services Providers throughout the year. Consumers and their parents or advocates can also request that their Case Managers hold special meetings in order to solve problems and to adjust the program plan in order to better meet the needs of the individual.
Case Managers also provide a variety of resources and referrals to support individuals to find the programs in their communities that best fit their needs.
Single Entry Point (SEP) – Starpoint administers this contract for Long Term Care Medicaid services in Fremont and Custer counties.  This contract overseas several HCBS-Medicaid waivers that support individuals to live as independently as possible in their homes.
Phone Contact: 

SEP Intake Line – (719) 458-0888

E-mail contact

:  SEPintake@starpointco.com

Fax:

  (719) 275-2900

Location:

  517 N. Diamond – Canon City, CO  81212
Starpoint expands services with contract to oversee long-term care Medicaid services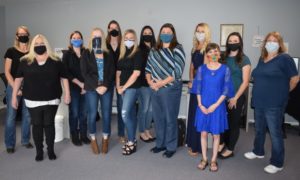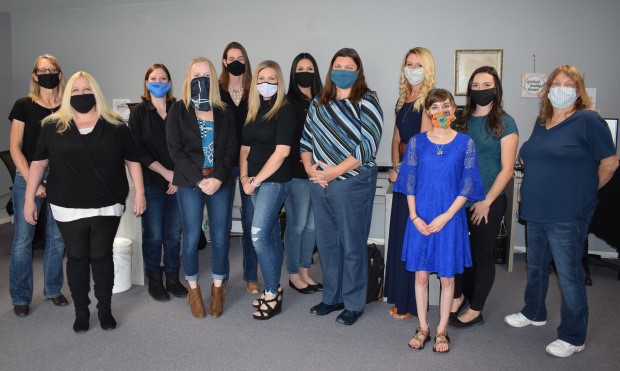 Starpoint Case Managers, from left to right, Vivian Simon, SEP; Sherry Conover, SEP; Megan Koch, SEP; Janell Happs, SEP; Laura Davidson, SEP; Bryana Marsicano, Starpoint CEO; Brooke Elenga, Community Management Director; Lydia Beals, CCB; Erica Leddon, CCB; Alyssa Rogers, CCB and Family Support; Melissa Berry, CCB; and Michelle Arjomandi, CCB. Not pictured are Chris Wilson, SEP; Janice Brunner, SEP; Sara Morgan, Chaffee County CCB and Karen Valdez, Case Manager Aide/Assistant.